Gauri Shinde talks about her special relationship with late Sridevi!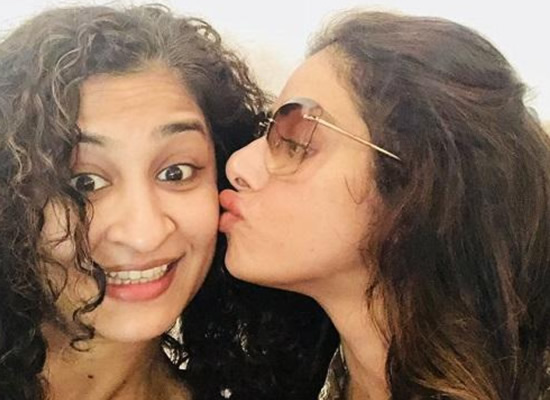 Veteran actress late Sridevi cemented a whole new fan base when she made her comeback as Shashi Godbole with Gauri Shinde's English Vinglish in 2012.
The megastar's ill-timed death last year came as a jolt to numerous and now almost more than a year later, her closest friends are reminiscing tales of the star. Director Gauri Shinde, husband Boney Kapoor, Deepika Padukone came together for the book launch of 'Sridevi: The Eternal Screen Goddess' by Satyarth Nayak.
Remembering her time while shooting English Vinglish, Gauri revealed, "I enjoyed the whole process of working with her. We got along so well, we understood each other so well. I think what connected us was our ability to express ourselves through anything but work. She had such a great sense of humour, which was why she could be so funny on screen."
What she loved the most, Gauri further added, "So it was so fascinating to watch someone just transform in a few minutes from this smiling person in private to this diva on screen."
Talking about their first meeting, an emotional Gauri revealed, "By the end of that first date, I had a feeling that both of us would want to go on our second date. There was instant chemistry, instant love and it is rare and it was too special."