Janhvi Kapoor loves to watch Guru Dutt and Madhubala in Mr and Mrs '55!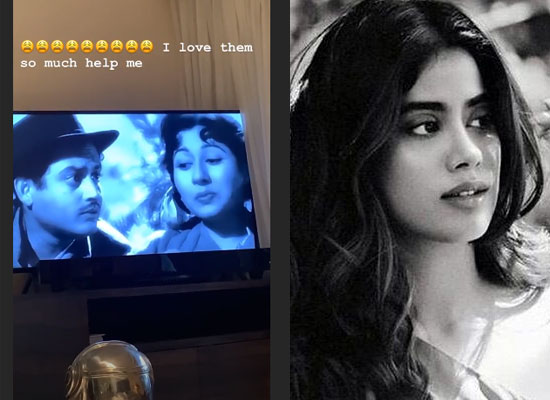 Amid Coronavirus lockdown, all have been advised to stay indoors and maintain social distancing. Janhvi Kapoor is presently at home with her father Boney Kapoor and sister Khushi Kapoor due to the lockdown. She is making the most of her time at home by indulging in some of the other activities.
Recently, Janhvi reminded us of the remarkable and iconic actors Madhubala and Guru Dutt. Sharing a scene of Madhubala and Guru Dutt from the 1955 movie Mr and Mrs '55, Janhvi wrote, "I love them so much help me (with crying emojis)".
Nowadays, she is binging on to some old and amazing movies during this lockdown with her family. For the uninitiated, Mr and Mrs '55 is directed by Guru Dutt himself. The romantic comedy also stars Lalita Pawar, Johnny Walker and Jagdeep.