Coolie No 1's producer Jackky Bhagnani shares an update about the fire on sets!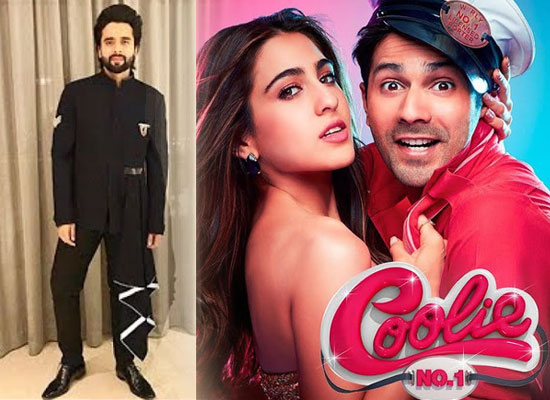 Earlier, on September 11 at around 12:30 AM -1 AM, a fire broke out on the sets of Varun Dhawan and Sara Ali Khan's film Coolie No 1. While the reason behind the same is being scrutinized, the workers present there called the Police and the fire station for help who were quick to respond. Later, it was informed that no casualties have been reported. Now, a day after the fire, the producer of the movie has an update for admirers.
Jackky Bhagnani, Coolie No 1 producer took to Twitter to share an update about the massive fire that broke out in the sets of the movie. Jackky expressed gratitude to BMC officials, Fire department and Mumbai Police for their support and help at that time. Jackky informed the fans that no one has been harmed in the fire and that it was put out immediately by the firemen. The film was being shot at a studio in Filmistan, Goregaon Mumbai.
Jackky wrote, "We would like to thank the Firefighters, Mumbai Police and the BMC officials for their immediate assistance, after a concerning situation on the sets of #Coolieno1 The fire was put out immediately with no casualties. I want to thank everyone for their concern and wishes."