The soundtrack of Soorma is an average one with a few tuneful and supportive numbers.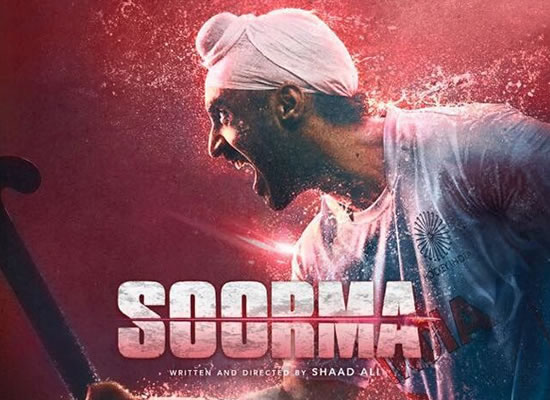 After musical success of sports films like Chak De! India and M. S. Dhoni – The Untold Story, now the soundtrack of Soorma has arrived with composers Shankar-Ehsaan-Loy and lyricist Gulzar.
The album begins with song 'Good Man Di Laaltain'. 'Good Man Di Laaltain' is a phrase that was used in Punjab many decades ago. Now, the makers have decided to put together an entire song around it. Sukhwinder Singh and Sunidhi Chauhan have given melodious voices to it. It manages to bring in some level of entertainment quotient. It is a good tuneful number.
The next song is 'Soorma Anthem' which aims to bring similar energy and excitement into play. Shankar Mahadevan is the one coming behind the mike for this one and he does a good job. It is another melodious number.
The next song is 'Ishq Di Baajiyaan'. Diljit Dosanjh croons 'Ishq Di Baajiyaan', a soft number and reminds one of 'Sahiba' which was heard in Diljit's Phillauri recently. It has a sober tone. It is a good number to become popular.
The next song is 'Pardesiya' and though there is a huge team of male vocalists coming together [Shankar Mahadevan, Ehsaan Noorani, Sahil Akhtar and Hemant Brijwasi] along with Shehnaz Akhtar, the impact is barely there. It is an average number.
The album ends with song 'Flicker Singh' and this one has the same team as 'Pardesiya' with the only difference being that it is Daler Mehndi who leads the show. It is also a tuneful number.
On the whole, the music of Soorma is hardly functional and an average one with a few tuneful numbers and supportive to narrative. Song Good Man Di Laaltain and Soorma Anthem are tuneful and melodious.