The soundtrack of October is an average one with a melodious Theher Ja.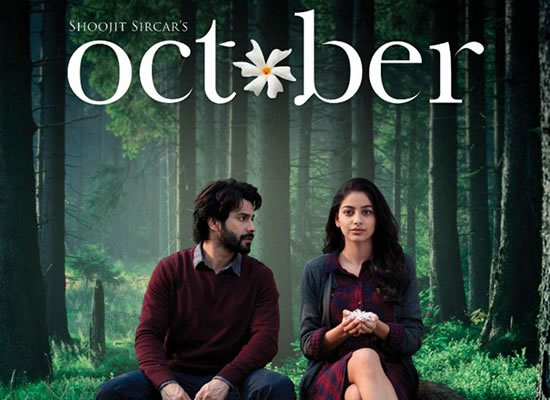 Generally, Varun Dhawan's films are always known for chartbuster music. But, Varun Dhawan's October is a different film, especially so since director Shoojit Sircar comes with his own sensibilities.
The album begins with 'Theher Ja' which actually supports the narrative. In this song, Armaan Malik takes the lead as a singer, the overall feel of this number is just about okay as composer Abhishek Arora doesn't quite manage to bring on much of the zing factor that would have made this romantic number remarkable. Abhiruchi Chand's lyrics are satisfactory. The track that does touch your heart though is 'October Theme' but then this one is basically a musical piece by Shantanu Moitra with Rohan Roy playing the violin. This is a situational tuneful number that should go well with the film's plot.
The next one is Rahat Fateh Ali Khan's 'Tab Bhi Tu'. It doesn't quite turn out to be an exception. It is an average song by composer Anupam Roy and lyricist Tanveer Ghazi as neither of the two manages to create a magic.
The next one is 'Manwaa'. The Jodi of music director Shantanu Moitra and lyricist Swanand Kirkire come up with something different but not impressive one. Sunidhi Chauhan has come behind the mike for this number. It is a tuneful number.
The album ends with Monali Thakur's 'Chal'. She tries to be retro in this number. It is composed by Shantanu Moitra and written by Tanveer Ghazi. It is a tuneful number.
The soundtrack of October is an average one. Song as Theher Ja is a melodious one.