The soundtrack of Fanney Khan is an average one with some melodious numbers!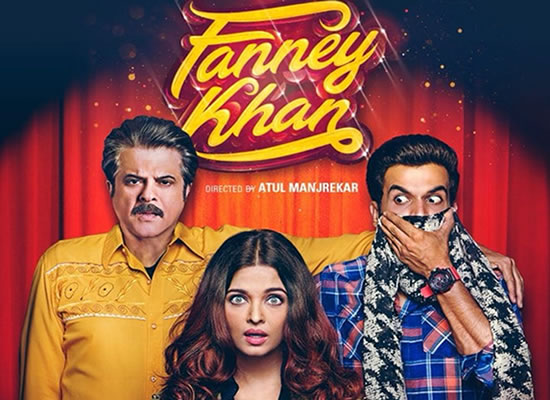 Due to musical theme of Anil Kapoor and Aishwarya Rai Bachchan starrer Fanney Khan, you can expect its soundtrack to be pretty effective. There is the possibility of some conventional music in the offering. In this film, Amit Trivedi roped in as the composer and Irshad Kamil roped in as a lyricist, you can expect a quality soundtrack.
The album begins with guest composer Tanishk Bagchi's 'Mohabbat'. A stage performance featuring Aishwarya Rai Bachchan, this one has the kind of tune that used to be prevalent back in the 90s when the leading lady had started her career as a heroine. Though the song has an appealing hook to it, there isn't much about it that one can expect to stay on once the movie is off the screens. It is a tuneful number.
The next one is 'Halka Halka' which is semi-situational song. It has a couple of screen backgrounds against which Aishwarya has shot the video. It is a sufi number of Nusrat Fateh Ali Khan. Composer Amit Trivedi has been given such a club remix treatment. Sunidhi Chauhan and Divya Kumar come together for this recreation which is a tuneful number.
In the next song, Amit Trivedi tries to sing for Anil Kapoor in 'Achche Din'. One can understand that this was meant to be a sad outing as a man wonders that when would his 'achche din' arrive. It is an average number.
The next song is Monali Thakur's 'Tere Jaisa Tu Hai' at a high pitch. It is a highly energetic number. It has a thematic appeal.
The last number is Monali Thakur's 'Fu Bai Fu'. It is a standalone number and it doesn't really have much of a potential to strike a chord amongst the viewers.
Fanney Khan is a comparatively big film with an amazing star cast. However, the soundtrack is an average one. Mohabbat and Tere Jaisa Tu Hai are tuneful and melodious numbers.