Billie Eilish opens up on body positivity!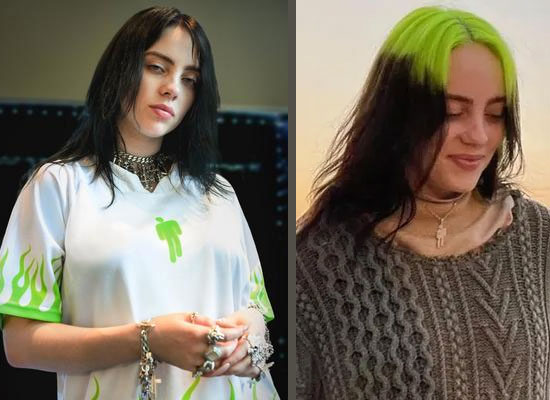 Hollywood star Billie Eilish debuted her original blonde hair last month and sent social media into a frenzy as she bid goodbye to her green and black hair. In a latest magazine photoshoot, the 19-year-old Grammy award-winning artist entirely transformed herself as she graced the magazine's cover in a 'classic and bold pin up' look.
Recently, Billie Eilish opened up on body positivity and revealed a glimpse of her huge tattoo on her right hip. "Why would you wear a corest? My thing is that I can do whatever I want," the singer told. Adding, "Don't make me not a role model because you're turned on by me. Showing your body and showing your skin – or not – should not take any respect away from you."
Furthermore, Billie revealed, "It's all about what makes you feel good. If you want to get surgery, go get surgery. If you want to wear a dress that somebody thinks that you look too big wearing, f*** it – if you feel like you look good, you look good."
Warning
: mysql_num_rows() expects parameter 1 to be resource, boolean given in
/home/b4utv/public_html/b4umusic.co.uk/core/Db.php
on line
73