Anuskha Sharma gorges on vada pav while enjoying Mumbai rains!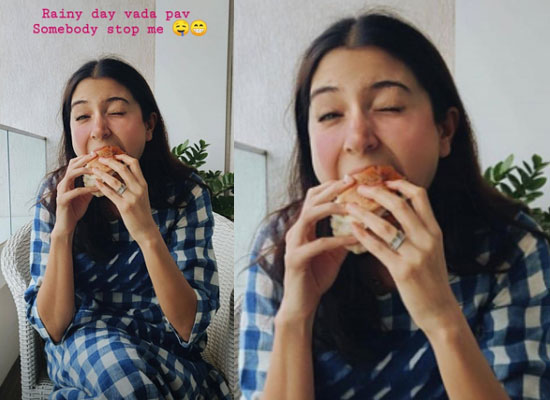 Nowadays, Anushka Sharma is spending an ample amount of time with partner Virat Kohli and other loved ones at home. She is always active on social media where she shares bits and pieces related to her life with the followers.
Recently, Anushka has once again shared a lovely photo on her Instagram handle as she is gorging on a vada pav while enjoying the Mumbai monsoons as can be seen in the photo. Furthermore, we cannot help but notice her adorable expression while enjoying the snack. She is wearing a blue and white gingham print outfit.