Radhika Apte to share screen with Stana Katic and Sarah Megan Thomas in a World War II spy drama!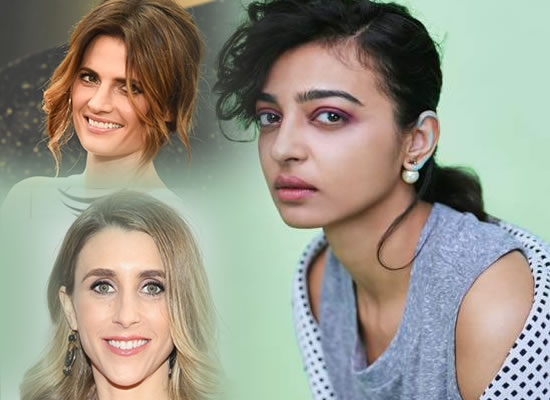 After the success of the PadMan, Radhika Apte will soon be seen in a World War II spy drama. The movie will also feature Stana Katic and Sarah Megan Thomas, as per a report by a US-based website.
The movie is set to be based on 'real' spies who were a part of Winston Churchill's 'secret army.' Radhika took to Twitter to verify the news and captioned the post as "Next project".
The film revolves around British intelligence officer Vera Atkins, played by Katic, and the two women she sends into France as spies, Khan (Apte) and Virginia Hall (Thomas). The character of Stana Katic has an ulterior motive of her own besides carrying out the mission assigned to her by her bosses, while Sara Meghan Thomas' character is a brave American woman with a wooden leg, who ultimately comes to be feared by the Nazis. Radhika will play Noor Inayat Khan, a pacifist of Indian descent who was the first female wireless operator.