Karan Johar says thanks to RGV for giving the title Bhoot!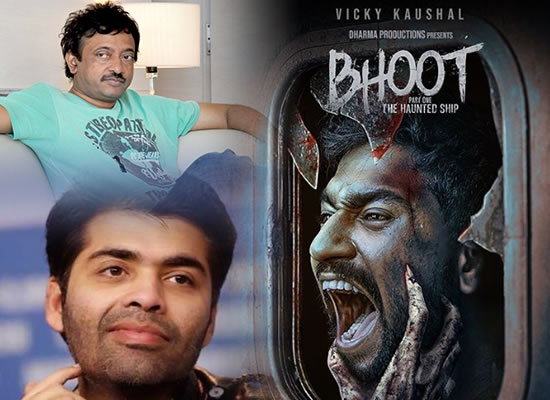 As we know, a new horror film as Vicky Kaushal starrer Bhoot: Part One- The Haunted Ship is making headlines. The pronouncement of the movie was made this morning and it will also star Bhumi Pednekar in a special cameo. But, the title of the movie is the same as Ram Gopal Varman's 2001 movie, Bhoot which starred Urmila Matondkar and Ajay Devgn. Thus, before using the title, producer Karan Johar sought approval from Ram Gopal Varma.
While the poster and concept of the movie are different, it is in the same genre of horror as RGV's movie. When the movie's concept came to Karan, he was keen on having Bhoot as the title of the movie. Hence, he reached out to RGV and asked him if he could use the title for his horror franchise. Well, the ace filmmaker politely agreed and eventually the movie was titled Bhoot: Part One-The Haunted Ship.
To express gratitude for Ram Gopal Varma, Karan Johar told, "I made an unreasonable request to Ramu, asking him for his franchise title BHOOT and he graciously and magnanimously agreed to give it to us without even blinking an eyelid. All of us at Dharma are blown away by his generosity and are eternally grateful to him. We aspire to make sure the title is in the right hands of horror."