As a mother, I am paranoid about him, says Kareena on son Taimur!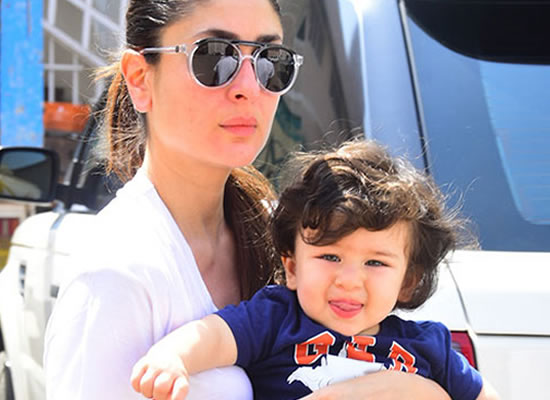 Star kid Taimur Ali Khan has become an internet sensation nowadays.
Kareena Kapoor Khan, who attended an event recently, was questioned what would she like Taimur to achieve in his career. To this, Kareena told that she has nothing to say on it right now but she would like him to do something. "I would like him to do something with his life and then I would like people to appreciate him. He is still very small and he should actually be given a chance rather than having so much of this kind of pressure that is already on him. It is so scary," she revealed.
When questioned if she is worried as a mother to see the kind of attention Taimur gets, Kareena further added, "Of course, as a mother I am paranoid. Every mother is paranoid about their child. But the more I think about it or think about putting a kala theeka or not send him out of the house, i think that is being over paranoid, so I am just trying to let him have a normal life."