Anil Kapoor to praise his daughters Sonam and Rhea for their fashion quotient at Cannes!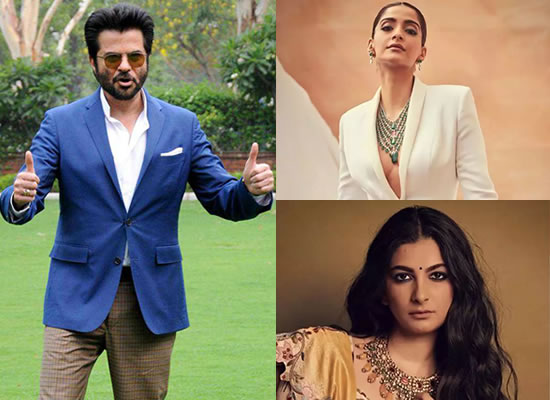 Recently, from the yellow ruffled dress to the gold queen look, Sonam has managed to steal the show at the Cannes Film Festival 2019 and her fans can't get enough of her.
Among this, Anil Kapoor penned a sweet message for his daughters Sonam and Rhea on Instagram and shared all her looks from Cannes. In the photographs, we can see Sonam's various looks from the red dress to her latest outing in a white tux with a long train. Anil loved the thought that went behind creating such high on style looks and stated that Sonam and Rhea are creating art through their flawless fashion sense.
Anil posted, "Taking the world by storm, one outfit at a time! So proud of my girls for creating art with fashion! @sonamkapoor @rheakapoor, Love the looks and the brains behind them! #proudfathermoment #SonamAtCannes"