Alia Bhatt's dinner date with Ranbir Kapoor and father Mahesh Bhatt!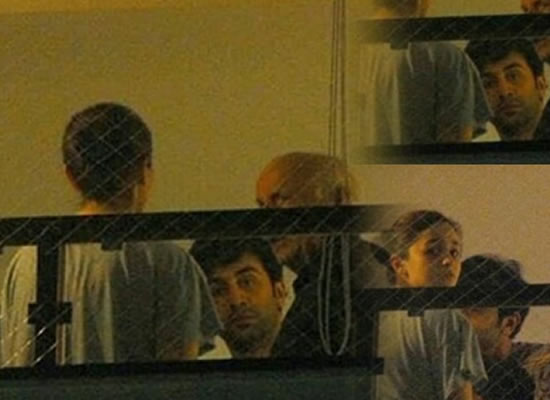 Ranbir Kapoor and Alia Bhatt are the alleged lovebirds of Bollywood. Recently, Ranbir was spotted at Alia's home having a late-night dinner. The photographs of the two have gone viral on the web and in the photographs, you also get to see Alia's father, director and producer Mahesh Bhatt.
In the photograph, they are seen standing at the terrace and discussing something.