Suhana Khan's stylish look in an oversized yellow sweatshirt!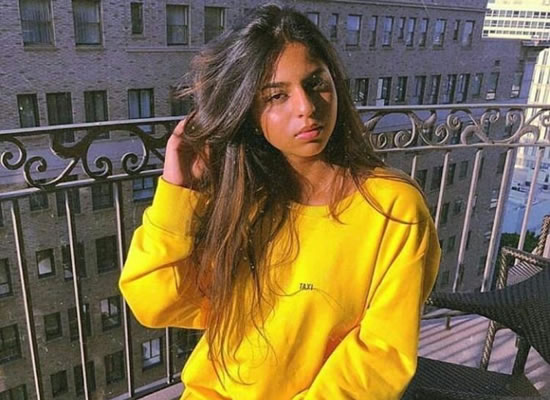 As we know, Suhana Khan is among the most popular star kids in the Bollywood. Shahrukh's daughter Suhana is often seen hanging out with star kids like Ananya Panday and others who are also her Suhana is presently completing her education in the UK and is often seen sharing glimpses of her life on campus.
Recently, a new photo of Suhana has surfaced online in which she is seen dressed as bright as sunshine. In the photograph, Suhana can be seen dressed in a bright yellow oversized sweatshirt as she is perched upon a table in her balcony. Suhana managed to her trendy look.