I happily played mummy to Aaradhya and threw work around, says Aishwarya!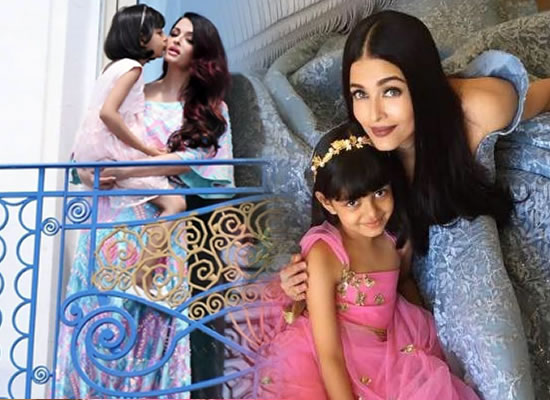 Bollywood actress Aishwarya Rai Bachchan will be seen in the movie Fanne Khan this year. The movie also stars Anil Kapoor and Rajkummar Rao in the lead roles.
As stated by a media agency, in a chat with the media at Cannes Aishwarya opened up about the break she took from her work and her choices in movies.
She disclosed that during her school days, she was very girlish with her choices. "I think I was very school girlish in my choices. I was very good at keeping with schedules, and because of that I kind of walked away from some very great films and opportunities because I would be sincere to schedules. Now when I think back, I should have maybe been more fierce and aggressive with wanting the films and allowed the schedules to figure themselves out as I have seen a lot of colleagues have worked over the years."
She told that she has no regrets when it comes to films she has acted in. "There are so many stories to be told, look at the population of the world. There are enough films and enough work to do," revealed Aishwarya.
Aishwarya Rai Bachchan revealed that she loves working and even being on a break. Aishwarya told, "When I took a break with Aaradhya and even now, I get asked, 'Why don't we see more of you?' Yes, I want to do more films. I have been a little easy on my time planning. I have happily played mummy to Aaradhya and thrown work around here and there. Even now when I am offered a good script, I feel like doing but then I think, 'Let me take one more holiday this month. I will do the next one'. I think this attitude needs to change."