Uttarakhand High Court refuses stay on Kedarnath release!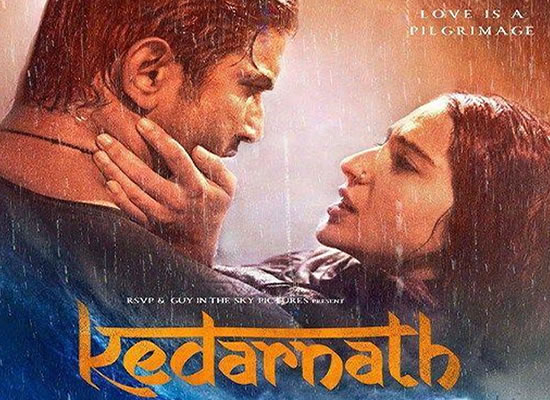 The Uttarakhand High Court on Thursday refused to stay the release of upcoming Bollywood movie "Kedarnath", featuring debutante Sara Ali Khan along with Sushant Singh Rajput.
Swami Darshan Bharti of Garhwal had demanded that the movie should be banned. The High Court told Bharti should go to the District Magistrate of Rudraprayag with his complaint.
A single bench of Chief Justice Ramesh Ranganathan was said the movie should be banned as it was hurt people who were affected by the 2013 flash floods that ravaged Kedarnath besides hurting the Hindu sentiments.
The petitioner pleaded that the movie promoted "love jihad" -- a word coined by right-wing Hindu groups, to denote marriages between Muslim boys and Hindu girls.
Keeping in view the objections, the state government had formed a committee headed by Tourism Minister Satpal Maharaj and including Home Secretary Nitesh Kumar Jha, Director General of Police Anit Ratoori and Tourism Secretary Dilip Jawalkar.
The committee has been asked to go through all aspects and submit a detailed report to the state government, after which a final decision on the film's release in Uttarakhand would be taken, an official revealed to a media source.
The movie is scheduled for nationwide release on Friday.