Salman Khan to produce Aayush Sharma's next action-packed drama?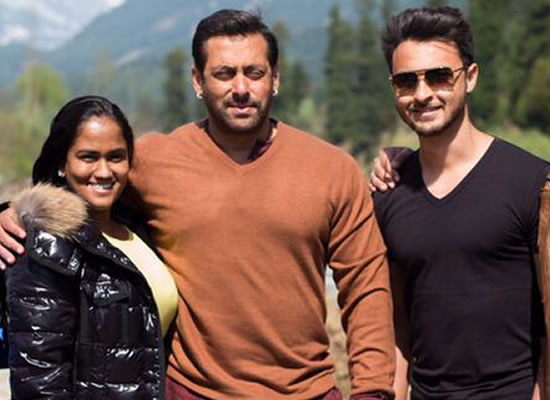 Recently, Aayush Sharma debuted in the film LoveYatri which released last month. The film was also a first for his co-star Warina Hussain and was produced by Salman Khan.
Film LoveYatri was a love story and ended up being the distinctive Bollywood romantic story. Now, sources have disclosed that Aayush is all set to star in his next venture which will be a regular massy action-packed drama. Furthermore, we have also learnt that Aayush's next will also be produced by brother-in-law Salman Khan. A media source revealed, "Salman (Khan) watched the film and liked Aayush's performance and screen presence. They were discussing which film to do next, when they got hold of a script that both thought would be perfect for the youngster. It will also be produced by Salman Khan Films. It's an action-packed movie, which is extremely massy. Aayush has taken proper action training during his years of prep. He's played the romantic lead in LoveYatri, so now he wanted to take up an out-and-out action film. He believes in the same concept as Salman bhai. He wants to entertain the audience and has a strategy in place. He wants to reach the interiors of India, which many actors his age have failed to cater to."
There were rumours of Aayush Sharma also starring in a film titled My Punjabi Nikaah. Amongst all this, the news of his next venture being an action-drama is quite a change from his first and is also going to receive the guidance of Salman Khan.