John Abraham and Emraan Hashmi come together for Sanjay Gupta's gangster film!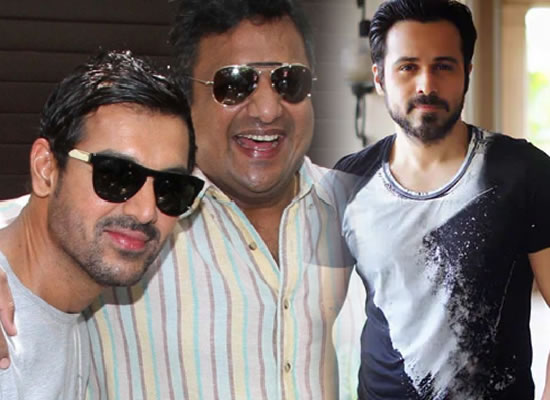 Filmmaker Sanjay Gupta has given Bollywood movies like Shootout at Wadala, Shootout at Lokhandwala, Kaabil and more. The director is known for making gangster films and now is planning to make one more.
For his next, Sanjay Gupta has brought together two of the most famous actors of Bollywood and they are none other than John Abraham and Emraan Hashmi. John Abraham was last seen in Sanjay's movie Shootout at Wadala.
As per reports, Emraan and John will be seen in a gangster film which is set in the 1980s and 1990s when Bombay became Mumbai. The whole story will be set around the time which involves key events like the closing of mills, the murder of a key businessman, the nexus between politicians, cops, the underworld and the business fraternity. The filmmaker mentions that this movie is pretty close to his heart and hence, it has a special place. As per a report in a daily, it will be a two-hero movie where there will be scenes of a cat and mouse chase between the two.
Sanjay revealed, "It's my 3rd outing with John and I'm super excited to work with Emraan, I have always wanted to work with him and I am back to my base of filmmaking, gangster dramas and all I can say is...It's Good to be Home."