Director Raghava Lawrence opens up about his exit from Akshay Kumar starrer Laxmmi Bomb!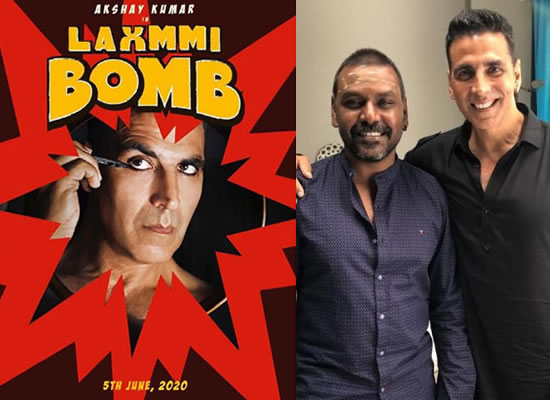 Akshay Kumar starrer Laxmmi Bomb which is a remake of the Tamil film, Muni 2: Kanchana was originally written and directed by Raghava Lawrence. Originally, for the Bollywood project as well, Raghava was supposed to be the director. But, a few days back the first look of Akshay from Laxmmi Bomb was released via a poster without keeping director Raghava in the loop. Though the look was loved and admirers couldn't stop raving about it, the director felt bad and decided to exit the project.
After Raghava's exit from the film, numerous people wondered what would become of the project and that has this incident left any bitterness between the director and Akshay. But, in a latest chat with media, Raghava cleared the air. Raghava stated that he was majorly offended by the fact that he wasn't told about the poster release of the film. He expressed his discontentment and said that 'it made him feel like a fool.' He stated that he only wanted to be in the loop about any updates on his project.
But, Raghava also expressed his regard for Akshay Kumar. He specified that Akshay's dedication to his role was the only reason he was willing to share the script with the makers. Raghava revealed, "My lawyer will sort the matter out with the production house. But I have no issues with Akshay sir. I don't want him to feel bad as he has been preparing intensely for the character. That is the reason I am willing to give my script to them."
Laxmmi Bomb is a movie based on the Tamil film Muni 2: Kanchana and also stars R Madhavan and Kiara Advani. It is being produced by Tusshar Kapoor and Shabina Khan. The first look showcased Akshay putting Kajal in his eyes.