Deepika Padukone opens up about the fire incident at Beaumonde Towers!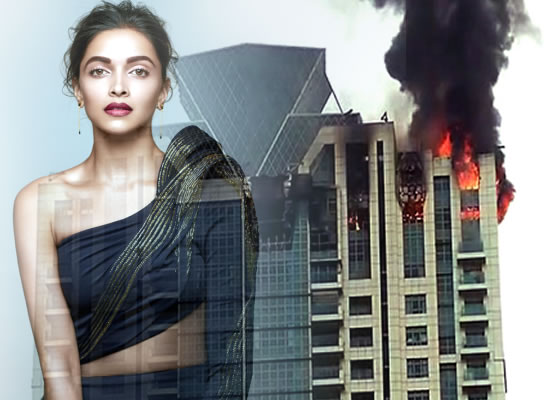 Recently, as per reports that fire has broken out on the top floor of a high rise building in Worli. It was Beaumonde Towers - the same place where actress Deepika Padukone lives. Soon after the photographs and videos went viral, fans started inquiring about Deepika's safety.
Luckily, Deepika wasn't at home during the time of accident. In a tweet posted last evening, the 32-year-old Deepika posted, "I am safe. Thank you everyone. Let us pray for our firefighters who are at site risking their lives."
Now, as per a news in a daily, she visited the building to check if all is fine. As Deepika was leaving the building, she met a few firemen who were working there and talked to them for a few minutes.
Deepika admired the efforts of the firemen on duty who tackled the situation really well. While exiting the building, Deepika said, , "Bhagwan ka shukar hai ki koi causalty nahi hai aur fire brigade ne bahut achcha kaam kiya. (Thank God, there are no casualties, the fire brigade did a great job.) I just came here to check the situation."
Things were under control. Police sources revealed over 90 residents of the apartment complex have been safely evacuated.