The soundtrack of Phir Se... is a melodic one and worthy to listen repetitively!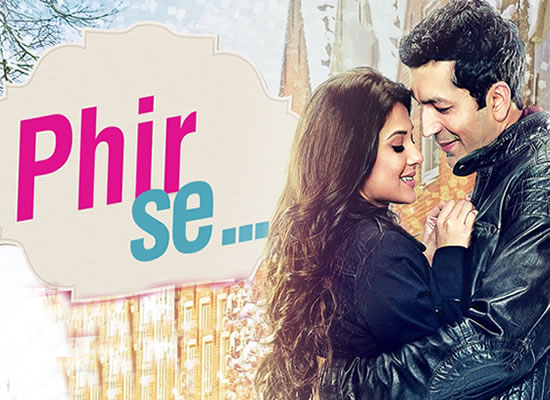 Kunal Kohli and Jennifer Winget starrer film Phir Se… is going to release soon. The music of Phir Se… which has been composed by Jeet Gangulli with lyrics by Rashmi Virag. With as many as four romantic songs that also sees a couple of reprise versions, Phir Se has traditional Bollywood romantic music.
The album begins with Nikhil D'Souza's song Phir Se. He does that all over again with his lovely voice as he goes about rendering 'Phir Se'. He is joined by his much proficient co-singer Shreya Ghoshal and together they ensure that you feel all romantic, courtesy the kind of music and lyrics that come into play. It has also Sad and Remix versions. 'Phir Se' is a melodious one.
The next one is 'Rozana'. Mohit Chauhan creates magic every time when he comes behind the mike and he does that all over again with 'Rozaana' as well. Again there is the feeling of love and romance in the air that makes this song, which has Tulsi Kumar with her melodious voice.
In the next, Arijit Singh and Shreya Ghoshal pair up for 'Maine Socha Ke Chura Loon' and while the song is melodic as well and makes for a good listening, somehow one feels that the ones before this have an edge. It is a good inclusion in the album. 'Maine Socha Ke Chura Loon' is another well spun romantic piece.
The album ends with 'Yeh Dil Jo Hai Badmaash Hai', in which Mohit Chauhan is back on the scene, this time with Monali Thakur and Shreya Ghoshal, and together they sing along 'Yeh Dil Jo Hai Badmaash Hai'. It is a happy-go-lucky song that has a trio of friends painting the lanes of London red with good bonding and friendship.
Overall, the music of Phir Se… is a traditional romantic one. Maximum songs have a romance in the theme with melodic elements.