The soundtrack of Jia aur Jia is an average one with an enjoyable song Naach Basanti.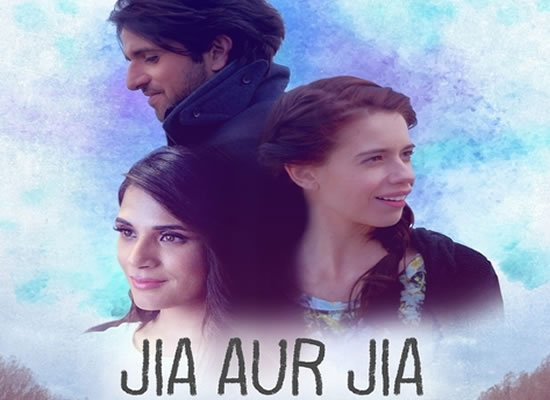 The music of Jia Aur Jia is not memorable but situational. The music supports narrative. The music (Sachin Gupta, Nisschal Zaveri) and lyrics (Mudassar Aziz, Raqueeb Alam) are anticipated to be situational at best.
The album begins with Na Shukre. Smita Malhotra begins to croon it for Sachin and Mudassar. A number about being happy-go-lucky in life and not thinking about anything, this track has a 'rock concert' feeling and it should help the film's narrative strike a high. It is o.k. while it plays on.
The next one is Nach Basanti. The leading heroines of the movie, Kalki Koechlin and Richa Chadha are set to let their hair down with Nach Basanti which has yet another new singer take center-stage, Shivangi Bhayana. This one too has Sachin and Mudassar pairing up for the composition and lyrics department and though there isn't something really extraordinary about the song.
The next one is Na Jaa. Nisschal Zaveri is the composer and Raqueeb Alam is the lyricist for it. Rendered by Nandini Srikarwho has been around for nearly a decade now, 'Na Jaa' is a slow moving track that has an almost unplugged feel to it. A sad song which is centered on separation of two buddies, this one sees an additional version too which has Asees Kaur coming behind the mike. It is an average situational song.
The last one is Sameer Nichani & Amey Ghule's 'Jia Aur Jia Theme' which has a European setting to it and can be expected to play as a part of the film's background score at a couple of places. It is fine in the film's narrative when it appears.
In general, the soundtrack of Jia aur Jia is an average one with an enjoyable song Naach Basanti.