The music of Partition: 1947 is tuneful with a few good numbers.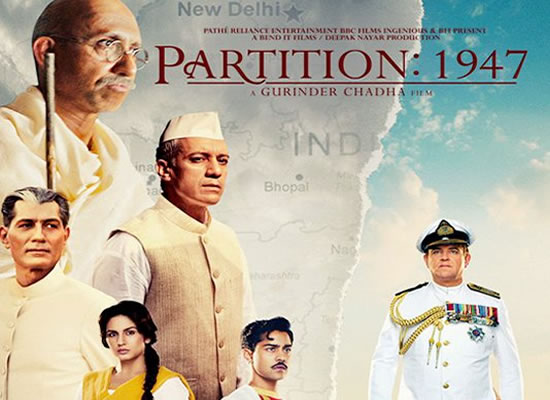 In the music album of Partition: 1947 has just three songs. Music director A. R. Rahman composes just one of these tracks whereas Hans Raj Hans picks up the mantle for singing the remaining two, both of which are traditional outings. In a film like this, one would have expected the background score to be promoted before the release. But that is not the case either for this Gurinder Chadha movie.
The first song of film is A. R. Rahman's Do Dilon Ke as the opening track of Partition: 1947 and one can sense experience right at the start, what with Shreya Ghoshal getting her sweet vocals into play. This one is a fusion track with A. R. Rahman bringing his Western styling into play even as the core tune stays on to be Indian. Navneet Virk's lyrics set the base for the tragedy of partition. Also, Hariharan joins Shreya behind the mike soon enough and only ends up making this a further sad outing. It is a tuneful number.
The next song is traditional track Duma Dum Mast Kalander. It has been heard for decades now and in the recent past quite a few Bollywood movies have featured it as well. Now that happens in Indo-British collaboration Partition: 1947 which has Hans Raj Hans doing the honors and ensuring that the charm of the original is retained. A good track that should keep the narrative of the movie engaging and fast paced.
The last song is Jindwa. It is a traditional piece too and this one is a happy outing with Hans Raj Hans getting the fun element rolling. The song does step back into the 40s era by means of the core rhythm and melody. The good part is that while the tune is vintage, the sound has a today's feel to it which makes it an entertaining outing by Hans Raj Hans.
Overall, the music of Partition: 1947 is tuneful with a few good numbers. The song Jindwa is melodious and tuneful number.