The music of Aiyaary is harmonious and appropriate with its musical elements!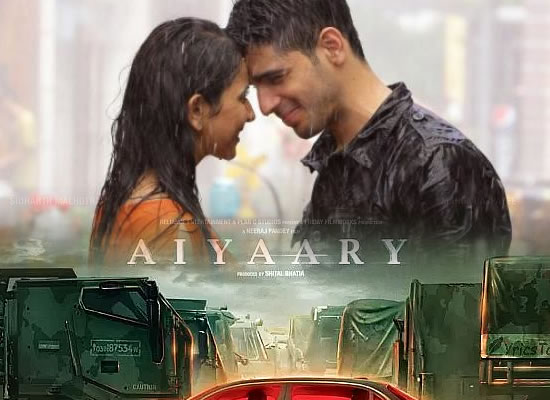 Recently, film Aiyaary's soundtrack has revealed. There are just three songs in the film. They are composed by Rochak Kohli and Ankit Tiwari and penned by Manoj Muntashir.
The album starts with song 'Lae Dooba' which is melodious and romantic one. Rochak Kohli does quite well to spin together this romantic number. It is remarkable to hear how Sunidhi Chauhan sings it so well for Rakul Preet Singh as her voice comes across as just the right fit.
The next song is 'Yaad Hai'. A tuneful number which has Ankit Tiwari stepping in as a composer as well as singer with Palak Muchhal. 'Yaad Hai' is about a couple recalling the romantic moments and sweet nothings that they had spent together. Its tune was as catchy as 'Lae Dooba' as even after repeated listening.
The album ends with song 'Shuru Kar'. Composed by Rochak Kohli and penned by Manoj Muntashir, the song has Amit Mishra, Neha Bhasin and Rochak Kohli coming together to make a good all-around effect. This could well have been a theme track of Aiyaary.
In general, the music of Aiyaary is harmonious and tuneful. Songs as La Do Dooba and Shuru Kar are melodious.