Will Smith to learn the tricks and trades for his Bollywood debut!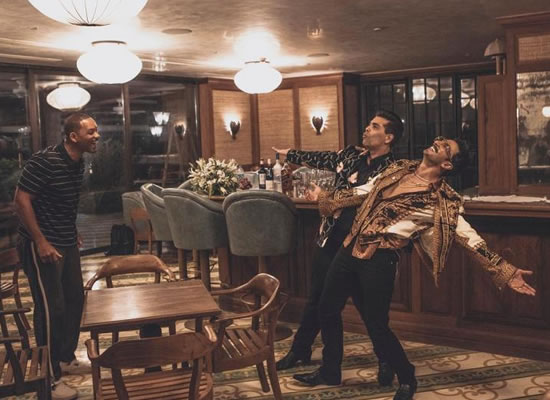 Hollywood superstar Will Smith is presently in Mumbai, India. After attending the Summit where he was interviewed by Farhan Akhtar, Will spent some quality time with Ranveer Singh and Karan Johar. While reports are widespread that Will could be a part of the Koffee With Karan episode, featuring Ranveer and Akshay Kumar, no confirmation on the same has been made, as of yet.
But, Will did go for a dinner date with Ranveer and Karan and seemed to be having a fun time with the Bollywood biggies. Will took to Instagram to post photos from their dinner and in them, you can see Will being taught the tricks and trades of Bollywood, thanks to Ranveer and KJo. In one of the photographs, Ranveer and Karan are seen striking a quirky romantic pose while Will laughs along with them. Will's caption reads as, "Learning the ropes of Bollywood from two of the best in the game! @karanjohar & @ranveersingh. @alansilfen."