Meghan Markle's mother Doria Ragland arrives in UK for royal wedding!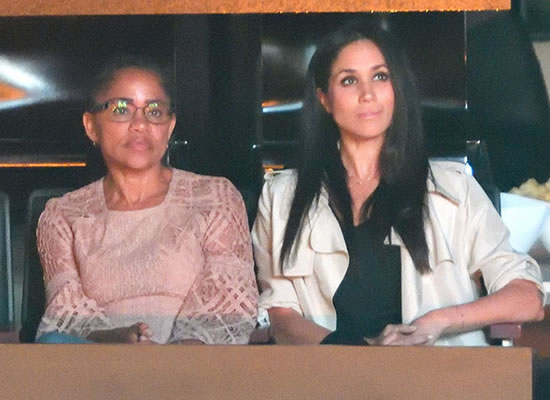 The royal marriage of Prince Harry and Meghan Markle has been on everybody's minds ever since their engagement was pronounced, last year.
Harry and Meghan will be tying the knot on May 19, 2018, at Windsor Castle surrounded by the royal family. But, when it comes to Meghan's family, controversies are plenty.
Lately, news broke out that Meghan's father Thomas Markle, who was supposed to walk his daughter down the aisle has now dropped out of the marriage.
The reason for opting out of the royal wedding as stated by Thomas was that he suffered from a heart attack, a week ago. Thomas was planning on getting out of the hospital and attending his daughter's marriage but then backed out as it was disclosed that he had been involved in staged paparazzi photo-shoots.
Now that Thomas is out of the photo, one wonders who will be walking Meghan down the aisle.
If news are to be believed, it could be Meghan's mother Doria Ragland who will be staying at the hotel with the bride-to-be, the night before the royal wedding. She will also be travelling with Meghan in the car as they head to St. George's Chapel.