Korg is all set to play a bigger part in the upcoming film Thor: Love and Thunder!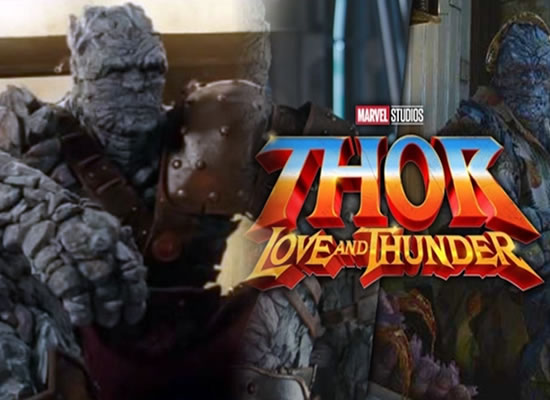 According a media report, Thor, the God of thunder will be getting his fourth movie which is a first in the Marvel Cinematic Universe. This movie will be a solo film for Chris Hemsworth's character of Thor. Now, there is a strong buzz that the character of Korg will have a bigger role to play in the forthcoming movie, Thor: Love and Thunder. This news comes as a surprise to many as this character only had a small cameo to play in the highest grossing movie in the world, Avengers: Endgame and also in the movie, Thor: Ragnarok. Not just Korg even Miek is said to get a more prominent role than their previous movies.
The fans are happy to hear about this new development that has now come to light. The banter between Thor, Korg and Miek has always been a highlight of the film's story line. Now, if Korg is getting to play a bigger and a better role than before, then this only adds to the already sky rocketing curio among the MCU fans.
Taika Waititi is all set to write and direct the film, Thor: Love and Thunder. Not just this, Taika Waititi will be voicing the character of Krog, the much loved kronan. The biggest highlight of remains to be Natalie Portman coming back to the Marvel Cinematic Universe as Jane Foster. The fans are very excited to see Natalie Portman and Chris coming together for this highly awaited movie from MCU.