Working with Big B was my dream, says Aamir Khan!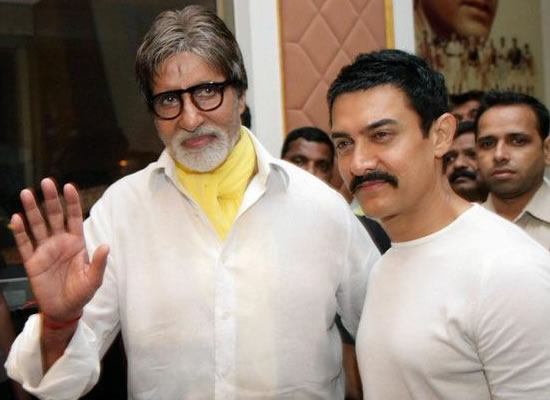 Bollywood actor Aamir Khan turns a year older as he rejoices his birthday today. The actor is presently in Jodhpur shooting for his next, Thugs of Hindostan with Amitabh Bachchan.
As the actor is having a working birthday, when a tabloid questioned Aamir who he thought would be the first one to wish him, he responded that he was hoping it was his co-star, Big B.
On his experience of working with Amitabh Bachchan for the first time, Aamir told, "Working with Mr. Bachchan was my dream and I'm really happy that I'm living it right now. I'm like a child in a toy shop and he is a complete joy to work with. His ability as an actor, his concentration, the effort that he puts in, his focus towards his work and above all, the kind of person he is, all this makes it a very enriching and memorable experience for me. So, it's a dream come true."
When the tabloid questioned him on his 53rd birthday plans, Aamir disclosed, "My birthday plan is always to try and spend time with my mother. This year, as I'm away from home, I've requested my director, Victor (Vijay Krishna Acharya), to relieve me for a day. If that happens, I'll travel to Mumbai to be with my mother. But if it's not possible then she will come to Jodhpur. She's the person because of whom I'm in this world, so I want to spend this day with her."
Thugs of Hindostan also stars Katrina Kaif and Fatima Sana Shaikh in key roles. Helmed by Vijay Krishna Acharya, Thugs of Hindostan is scheduled to release on November 7, 2018.