Taapsee Pannu finds Vicky Kaushal 'marriage material'!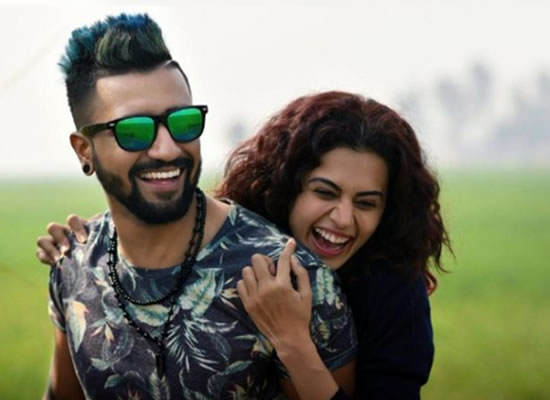 The sizzling chemistry of Taapsee Pannu and Vicky Kaushal was noticeable in their romantic drama Manmarziyan. However the movie didn't do well on the box office but their acts were loved a lot by the people.
As per media source, Vicky Kaushal is Taapsee's first choice for marriage in real life. About co-star Taapsee, Vicky revealed, "I was in my blue hair and she in her red hair and I don't know for some reason we just hit it off straight away. One striking thing about her personality is that she is immensely transparent as a person and she is a great talker. And I am a great listener."
Taapsee introduced Vicky by telling, "All men are a**h*les but Vicky is the best".
The actress was asked to choose 'hookup, marry and kill' between Abhishek Bachchan, Varun Dhawan and Vicky Kaushal. Taapsee responded, "Hookup with Varun, kill Abhishek and marry Vicky."
"Vicky is more marriage material, she further added."