Rishi Kapoor clears the air about his hair turning grey!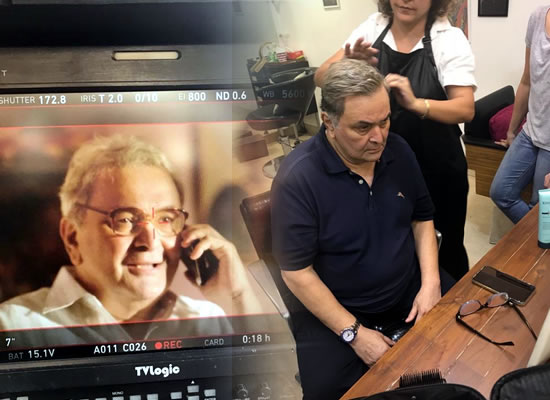 Veteran Rishi Kapoor, had made an pronouncement on Twitter that he is taking a short absence from work as he will be headed to the USA for a medical treatment. His tweet had left everybody wondering as to what is wrong with him and of course questions about his return were already doing the rounds. While in the USA, he couldn't attend Krishna Raj Kapoor's prayer meet as he along with Ranbir Kapoor and wife Neetu Kapoor were away from home.
Recently, Rsihi shared a video with Anupam Kher and his new grey hair look had left everybody wondering as to what was it for. Since the reason of his treatment is unidentified, everybody had their own speculations to make. But, Rishi Kapoor, in yet another tweet cleared the air about his new look and mentioned that he has got the colour done for his upcoming project, produced by Honey Trehan and Sony Pictures. In the tweet he mentioned that the film is untitled and is directed by Hitesh Bhatia.