My biggest gurus are my kids, says Kajol!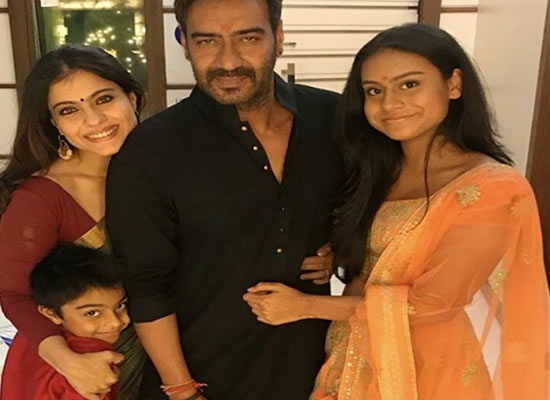 Evergreen star Kajol, a mother of two, tells her children are her biggest gurus.
"I've been learning from my kids ever since I was pregnant. I have learned a lot from my kids. My biggest gurus are my kids. I learn something new from them every day," says Kajol at an event.
"Sometimes there are words which I don't understand when they are talking, so they tell me the meaning with a lot of patience and ease. Sometimes it's their habits or outlook which I learn from. The most important thing I've learned from my kids is patience," Kajol further added.
"So we can impart as much knowledge (to them) as possible. Make them understand the importance of its necessity and its benefits and keep doing it repeatedly. I am sure it will remain in their minds and form a habit.", she added later.
Questioned how she and her husband Ajay Devgn react to being caught doing something wrong by their children, she told, "If I am wrong and they catch it, then I apologize and rectify it.
"Ajay is perfect. He never makes any mistakes (laughs). He has OCD (Obsessive-compulsive disorder) when it comes to cleanliness. He keeps washing his hands over and over again. He is very conscious about it and keeps telling us to keep things clean.", she ended conversation.