Karisma Kapoor opens up about mental health related issues!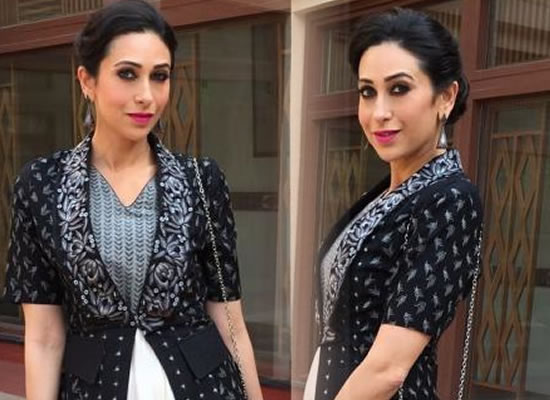 After a lot of celebs talked about depression and other mental health issues, there is a growing sense of attentiveness regarding this topic. Being a mother of two children, Karisma Kapoor understands the significance of spreading awareness about mental health, and lately, Karisma Kapoor spoke about the significance of teaching kids about mental health. Being in the industry for 27 years, Karisma Kapoor feels that as an actor, one goes through a lot in the industry, and then, it is significant to talk about depression and spread awareness in the society.
"For someone, who has had a career of 27 years in a public space, one goes through so much. That's why, in my own way, I advocate talking about it. The world knows that I'm an extremely private person, but this is one topic that I completely believe in," Karisma Kapoor revealed to a daily. After Deepika Padukone openly addressing the issue of depression, now Karisma Kapoor is content that people are coming forward and speaking about depression and it is no longer a taboo in the society. "It's bound to happen. People will, in their own way, come forward and that's what I want. There's a lot of pressure on people, so it becomes important to know that it's okay to talk to someone — whether a professional or just somebody you know. Sharing your problems with others will always help you," revealed Karisma.
But Karisma Kapoor is content that she has a friendly relationship with her kids and just like Karisma could share all with her mother, her kids too share all with her. "That's the way my sister Kareena (Kapoor Khan) and I grew up. We could talk to our parents. My mom was like our friend. I encourage the same and have an open mind when it comes to my kids. They have the liberty to come and discuss anything under the sun with me," Karishma revealed.