I'm single till the time I announce any relationship, says Parineeti Chopra!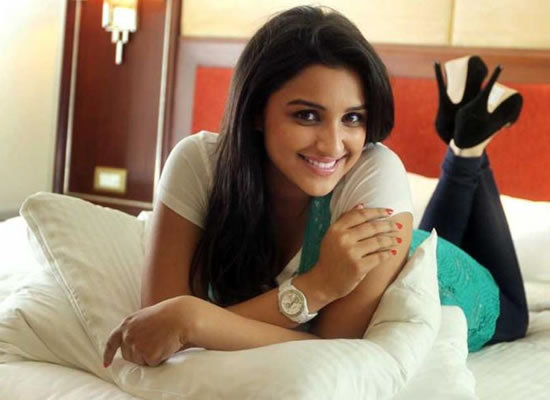 Parineeti Chopra's linkups status has always grabbed many eyeballs. The actress has often been linked to numerous, the last one being director-turned-producer Maneesh Sharma. But, the actress has always repudiated the reports and maintained that there isn't any truth to them.
In an interview with a tabloid, when Parineeti was questioned about keeping her love life under wraps and the effort behind it, she told, "It's not been an effort but it just has to do with the timing. I am not secretive. I am an open person, but it's just that I have not felt that the timing has ever been right to come out into the open. Whenever I do feel the time is right, I will come out and talk about my love life."
When questioned what her current relationship status is, Pari giggled, "I am single till the time I announce any relationship."
Ask her what is her kind of love and she clarifies, "I am more for the Abhimanyu-kind-of-love, which Ayushmann Khurrana portrayed in my last film Meri Pyaari Bindu — a very romantic kind of love, where he is in love with a girl right from day one and will probably be in love with her till the day he dies. I am that kind of a person. I always try and invest in long-term relationships. It's never fleeting or just for a day or night..."
She further adds, "I am quite the planner and very disciplined and responsible, sorted, and more consistent in my love life. I have never been reckless in my relationships. I am not like Bindu was — a person, who hops from one relationship to the other. I am the long-term-kind-of-girl."